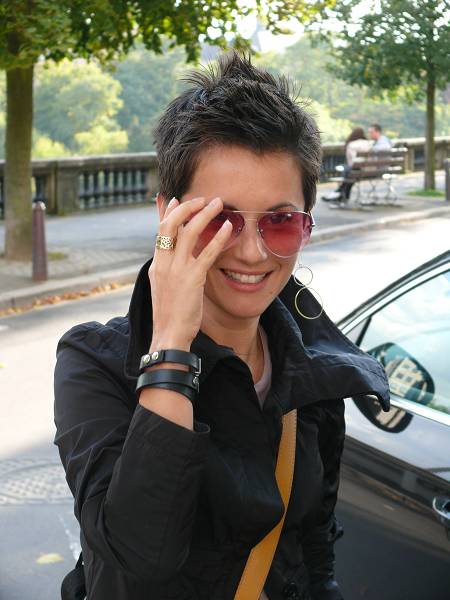 h3 projekt specialises in comprehensive interior design with the purpose of improving the quality of life by means of an experimental approach to modern design.
The studio was established by Monika Hajn – a designer with vast experiencein the field, who has been dynamically developing it.
As a company, we search for original and functional solutions which, in an interesting way, combine individual requirements and needs with the latest trends. Our ideas constitute a mix of simplicity and pure form as well as care for details and quality of workmanship. We create designs according to individual expectations of the investors, both in an aesthetic and functional way. We use our best efforts to make our designs the reflections of our customers' expectations; the mixture of their interests, habits, passions and…dreams. Close cooperation with contractors performing finishing works, producers and suppliers of interior furnishing as well as decorations, together with excellent knowledge about the market, allow for adjusting the design to the provided budget.
We design and arrange the interiors of houses, apartments and public utility premises in the territory of Olsztyn and across Poland. We provide professional consulting services and project architect supervision as a guarantee of efficient and solid project execution. Thanks to the knowledge gained during international fairs and business-specific training during which we keep up with the latest trends in architecture and design, we are able to meet the needs of the most demanding clients. In our work, we use the latest versions of software for design and visualisation, e.g. ArchiCad, Artlantis and ArchiSuite.
Our website contains projects and realisations that present our services. We invite you to watch them and cooperate with us!
INTERIOR DESIGN IS OUR WORK AND PASSION
A good project is not a matter of coincidence. That is why we do not rely on it.
Project value consists in the ability to interpret a space in such a way that allows it to influence people – to inspire them.
In order to design a project that is adjusted to your individual needs and desires, we pay attention to such details as: colour, sound, fragrance, light as well as places and feelings – all that makes the atmosphere but sometimes is forgotten in everyday routine. All of these elements influence our sense and make us feel good.
We believe in creating a space that becomes an oasis of safety, a place of comfort and relaxation for its owner. We do not create a space which is rigidly confined by styles and rules.
Meeting with the customer
Discussing their preferences, individual expectations, colour scheme, defining the style of the future interior.
Defining the scope of design
Conceptual or complete design (with visualisation and technical documentation).
Preparing documentation and making measurements
Presentation of the conceptual design
Presentation of the conceptual design and discussion concerning changes.
Making changes in the design
Making changes in the design on the basis of mutual conclusions and suggestions.
Preparation of the final version
Comprehensive project execution
purchase of necessary materials and comprehensive implementation of a previously prepared project
Delivering documentation to the client
Payment on the basis of the agreement
WE SEARCH FOR ORIGINAL AND FUNCTIONAL SOLUTIONS
GOOD DESIGN DOESN'T HAPPEN BY ACCIDENT
h3 projekt MONIKA HAJN
Wilczyńskiego 25d/25 Street
10-686 Olsztyn, Poland